RELIABLE COMMERCIAL ROOF REPAIRS IN KANSAS CITY, MO FROM GM SYSTEMS INC.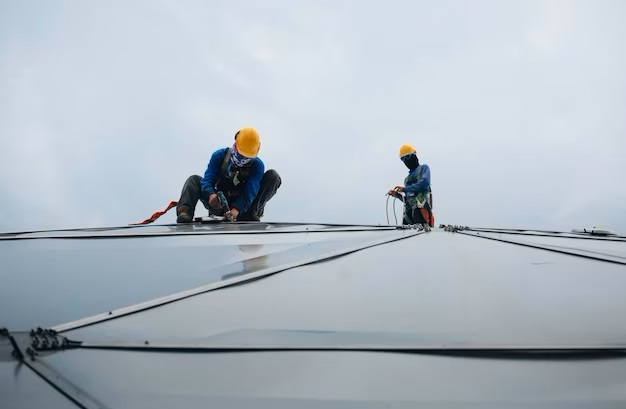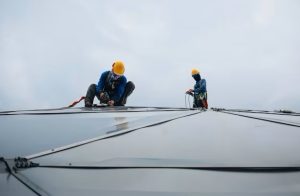 Your roof is vulnerable to year-round hard weather conditions, causing frequent damage to your home and reducing its lifespan. If you begin to see signs of the impact of severe weather storms, searing temperatures, and arctic blasts seek the help of a  commercial roof repair near Kansas City, MO to fix your damaged roof, GM Systems is a very reliable local commercial roof repair in Kansas City Missouri. Request a free inspection today!
As a Kansas City property owner, maintaining your commercial roof is essential to keeping your home or business in good condition. A leaking roof can cause much damage, so fixing it as soon as possible is critical. Unfortunately, many property owners fail to act immediately until it is too late. 
If you're looking for Kansas City MO commercial roof repair, Call us right away if you think you may have a leaking roof. Our team of qualified roofers can help you with any roofing issue, from leaks and repairs to complete replacement. We're dedicated to providing our clients with the best possible Kansas City MO commercial roofing services, so call us today to schedule a free consultation. We're here to help keep your property in top condition!
Some of the major Kansas City MO commercial roofing services we provide include, but are not limited to:
EXPERIENCE FULL-SERVICE COMMERCIAL ROOF REPAIR FOR ALL ROOF TYPES IN KANSAS CITY, MO WITH GM SYSTEMS
GM Systems is an operated full-service commercial roof Repair near Kansas City, MO that provides all types of property repair and replacement services. We work on the following:
Copper roofs
Faux roofs
Flat roofs
Metal roofs
Slate roofs
If you are unsure what type of roof you have, our roofing contractors can help you determine it. In addition, we provide free Kansas City, MO commercial roof inspections and estimates, so don't hesitate to contact us today for a free estimate!
Extend the Lifespan of Your Roof With Professional Commercial Roofing Maintenance in Kansas City, MO
From the moment it is installed, your roof begins to age. The lifespan of your roof is affected by weather, physical damage, rooftop traffic, and neglect maintenance on your roof will save you money in the long run because it will last longer.
GM Systems provides commercial roofing maintenance in Kansas City, Missouri. We are proud of the new roofs we install and the maintenance we give our clients' industrial, commercial, and manufacturing buildings. Looking to conduct a  roofing tune-up in Kansas City? Call our commercial roofing contractors today.