RELIABLE COMMERCIAL ROOFING IN JOPLIN, MO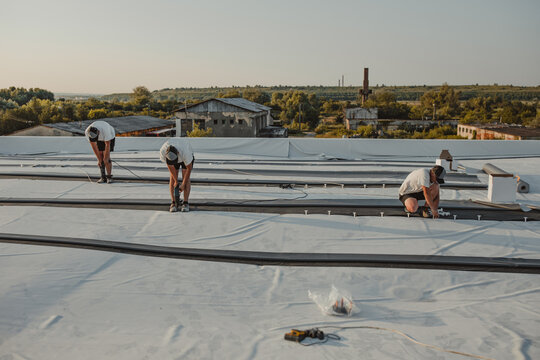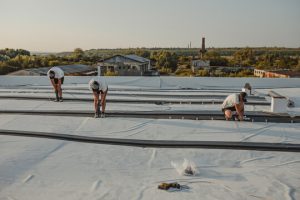 GM Systems provides the best and most reliable Joplin MO Commercial Roofing Services. Our team comprises skilled and experienced experts who inspect and locate and repair leaks, perform maintenance, and provide new installation and replacement services. Whatever your commercial roofing needs are, you can trust GM Systems to solve them!
GM SYSTEMS HAS THE ANSWER TO ALL YOUR ROOFING PROBLEMS
We take great pride in our ability to provide you with the most effective solutions for your commercial roof. Even if you are working with a limited budget, you can count on us to deliver the desired results, regardless of whether you are repairing a little leak or replacing the entire roof. 
Here are the services we offer:
WHY CHOOSE GM SYSTEMS FOR YOUR ROOFING NEEDS?
CHOOSE US FOR OUR EXPERIENCE
When choosing a commercial roofing contractor in Joplin, MO, experience is one of the requirements. We have handled enough commercial roofing projects to know what a well-installed roof looks like.  No roofing problem is beyond our commercial Joplin experts. We are always prepared to serve you.
CHOOSE US FOR OUR RELIABLE REPUTATION
As the Joplin commercial roofers more business owners consistently depend on; we are proud of our reputation as a commercial roofing company that always delivers timely, high-quality roofing services. Would you like to speak with customers we've worked with? GM Systems will happily provide references so you clear all doubts if you have any. Selecting the right roofing contractor is a major decision, and you'll have to live with it for a long period of time. Why don't you make the best choice? Go with the commercial roofers Joplin trusts.
CHOOSE US FOR OUR JOB WELL DONE
Are you looking for roof repair or a complete roof replacement, you need quality installation. A shingle roof in perfect condition is supposed to last 15-20 years. But when the roof is not installed properly, it can take from the lifespan of your roof, making it prone to wind damage and leakage. Selecting the right roofing contractor for your commercial roofing is one of the ways you protect your home.
PROTECT YOUR COMMERCIAL BUILDING WITH UNMATCHED COMMERCIAL ROOFING SERVICES IN JOPLIN, MO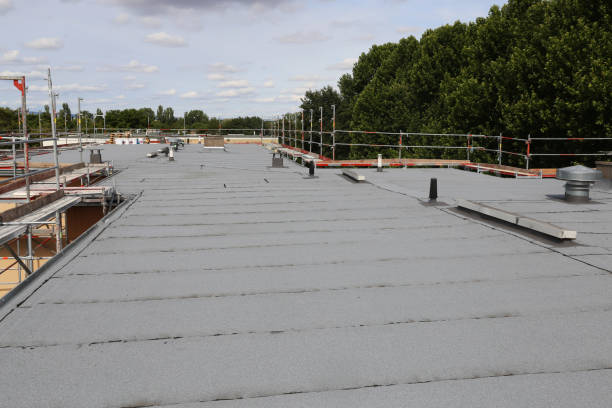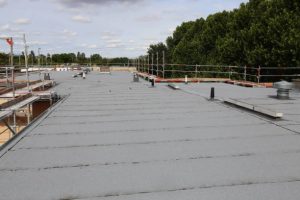 GM Systems is available to help you with your commercial roofing needs. From new installation to repair services to inspection and maintenance, services-we do them all, and we do them well.  With us, you can rest assured that we offer only the industry's most reliable and best-quality materials. We also utilize only the most efficient and trusted techniques in the industry to ensure your business can run again as soon as possible.
GM Systems is a customer-focused roofing company; we always have your best interest. Contact us today to schedule a free roofing inspection.