EXPERT COMMERCIAL ROOF REPAIR FOR STORM DAMAGE IN JOPLIN, MO
While the inside of your commercial building is typically protected from the direct effects of a storm, there is little you can do to protect the outside. Hail, rain, and wind from storms can cause exterior damage. Your commercial property's roof is susceptible to short-term and long-term harm. GM Systems can offer timely, affordable, and efficient Joplin MO commercial roofing storm damage services.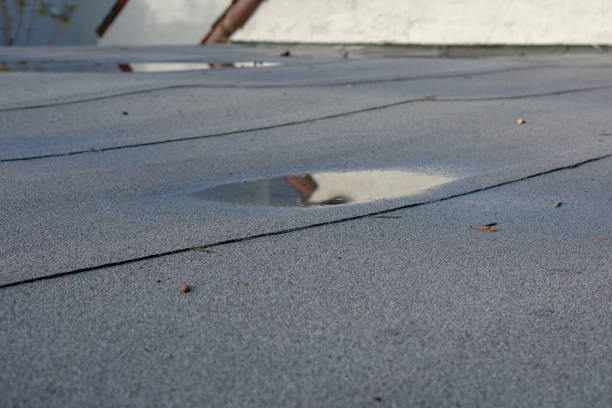 It's critical to schedule an inspection immediately after a severe storm damages your commercial roof. Early problem detection lets us start the business roof repair process immediately and prevent further damage. You can rely on us to deliver excellent results. 
HERE ARE THE SERVICES WE OFFER:
Are you looking for professionals to repair your storm-damaged roof in Joplin, Missouri? Call us right away. Hail and wind can harm your commercial building's roof, regardless of whether it is made of a membrane. The safest approach to avoid expensive repairs, like leaks, is to have an inspection because it's not always easy to see the damage oneself. Our GM Systems contractors can identify and address minor issues before they become more serious thanks to their skilled and experienced eyes. We are committed to offering first-rate customer service and are fully licensed and insured.
TRUST JOPLIN, MO COMMERCIAL EMERGENCY ROOFING SERVICES
An emergency might happen at any time. When this occurs, GM has the necessary procedures in place to assist. You may feel safe knowing that our commercial emergency roof repair services are available whenever needed. If you require urgent roof repair in Joplin, MO, Commercial Emergency Roofing Services is here to assist you.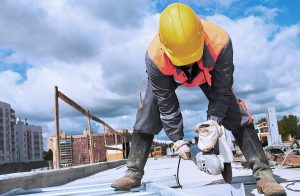 Commercial emergency roofing services provide temporary repairs so you can keep using your building or living in your house while we figure out a more permanent solution. In addition, our Joplin roofers are available around-the-clock so that whenever you call, we can start working on an emergency fix.
WHAT TO EXPECT FROM GM SYSTEMS' COMMERCIAL ROOFING EMERGENCY RESPONSE
There is no greater emergency than when something unforeseen happens to your roof. GM Systems immediately answers your calls for help no matter what time. We try to get emergency help to people as quickly as possible. When our expert Joplin team gets to your location, we'll start looking for problems with your commercial roof and fix what we can on the same day.
Depending on the emergency, we can try to fix as many things as possible while there. Small leaks can be patched with roofing cement, and larger problems can be temporarily patched with tarps and the building secured until a new roof can be installed or extensive repairs can be made. We know your business property is a big investment, and we must ensure it is safe and secure.
We at GM Systems don't want your Joplin company to shut down because of a roofing emergency. To get you back to work quickly, we offer the quickest and most dependable commercial emergency roofing services in the area. Our first focus is getting you back up and running as soon as possible, so we provide expert inspections, emergency repairs, and replacements.
GM SYSTEM; YOUR NUMBER ONE EMERGENCY COMMERCIAL ROOFING SERVICE PROVIDER IN JOPLIN, MO
Our roofers in Joplin know how important it is for your business to get back up and running as soon as possible. We can send an inspector to your commercial building as soon as possible if you need a professional roof inspection.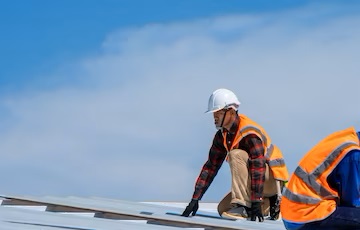 Based on our findings, we'll look at your business's roof with skilled eyes and suggest repairs. Many problems have been ignored until now, but our roofers will find them all. We've worked under a lot of pressure before, so we can quickly figure out what's wrong with even the most complicated problems. You can trust GM Systems to fix your business's roof with as little downtime as possible.
Contact GM Systems when you require Joplin, MO Commercial Emergency Roofing assistance in Joplin, MO; we are always prepared to assist you with every aspect of the roofing emergency.