GM Systems Inc. Provides Expert  Commercial Roofing Systems in Kansas City, MO
Leverage our in-depth knowledge of commercial roofing systems to determine the best solution. At GM Systems Inc., you will receive a very comprehensive analysis of the condition of your roof, including repair, overlay, and replacement alternatives. Request a Free Estimate for Kansas City MO commercial roofing systems today!
Quality Metal Roofing Installations Services in Kansas City, MO
GM Systems Inc. installs various metal roofing types in Kansas City, Missouri to meet your requirements.
When considering its low cost and long lifespan, metal roofing is an excellent option for any business building. The metal roofing materials perform admirably for your company, maintaining excellent energy efficiency and longevity ratings. GM Systems Inc. installs various metal roofing types in Kansas City, Missouri to meet your requirements. Our roof installations and roofing solutions are customized to meet your company's requirements. We will collaborate with your team to deliver a new metal roofing system that will protect your commercial building for many years. This work will be backed by a warranty guaranteeing complete customer satisfaction.
Do you have a  metal roofing project?  Give us a call today!
Expert Flat Roofing Solutions From GM Systems Inc. in Kansas City, MO
Are you looking for roofing contractors who specialize in flat roofs? One of the most major issues you can encounter is attempting to extend the life of your building. By selecting a roofing system that is both long-lasting and good for the environment, you have made a significant commitment to the safety of your commercial building in Kansas City, MO. Now is the time to ensure the longevity of that investment. Call us today to determine if EPDM roofing, PVC & TPO roofing, built-up roofing, modified bitumen roofing, or fluid-applied roofing is for you. 
Enhance Your Commercial Roof's Security With Modified Bitumen Roofing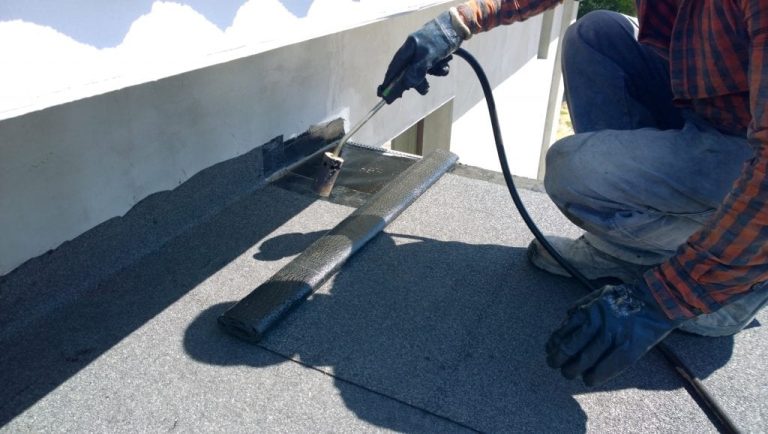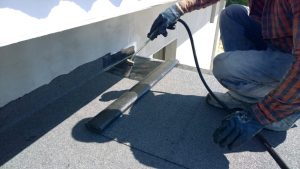 Sometimes referred to as "mod-bit" roofing, this system involves layering bitumen and reinforced roof materials. It is attached to the roofing as a two-ply system to provide the utmost security and steadiness. Compared to other business flat roofs, modified bitumen roofing is simple to maintain and improves tensile strength. If you expect a lot of activities, this kind of roof is an excellent option for a commercial building.
Some of the major Kansas City MO commercial roofing services we provide include, but are not limited to: