Reliable Commercial Storm Damage Roof Repair in Fayetteville, AR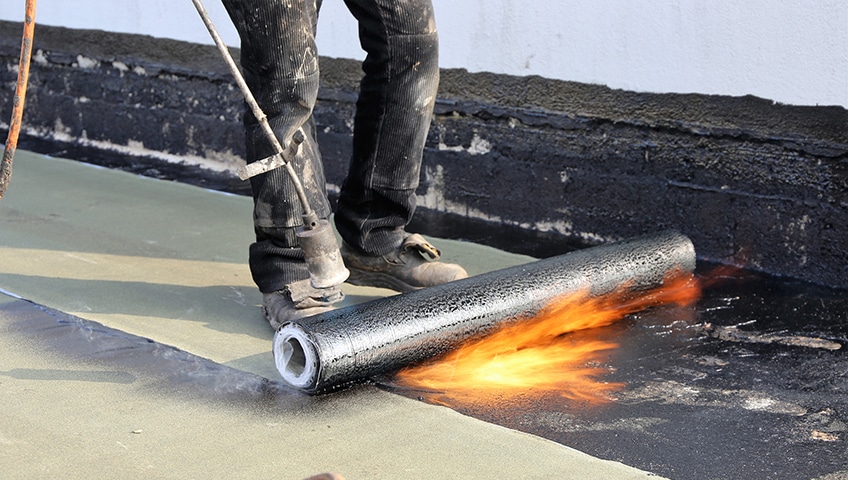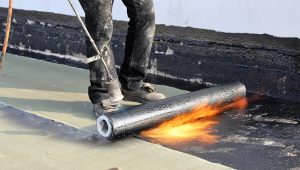 Storms can potentially cause significant harm to the structure of your commercial roof. Various elements, including wind, rain, hail, lightning, and falling limbs can cause visible damage. If your roof has been damaged, GM Systems is one of the best companies for storm damage restoration in Fayetteville Arkansas. Contact us today.
The rapid response crew at GM Systems is available to undertake emergency repairs to restore the structural integrity of your commercial roof by providing quick,  low-cost, and effective Fayetteville AR commercial roofing storm damage services.
Trust the Experts at GM Systems For Commercial Roofing Services in Fayetteville, AR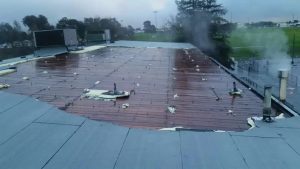 If you need commercial roofing services in Fayetteville, AR, rely on GM Systems. 
No matter the damage bad, we'll be here to help. We've got your back, and you can trust that we will do everything within our power to restore your commercial roof so your business can resume operations. Regarding roofing, we are Fayteeville's go-to experts because of our reliability, speed, and dedication to our customers.
We have years of experience restoring homes after natural disasters, including repairing roofs, siding, and other external features. Our storm damage services include:
Quick Response and Insurance Assistance By Our Expert Team in Fayetteville, AR
If something happens to your commercial roof during a storm, don't hesitate to call us immediately and we will send our quick response team to your home to provide a quick fix to avoid further damage by subsequent bad weather. Once this has been done, we will help you file an insurance claim with your insurance company here in Fayetteville AR.
Get Quality Storm Damage Roof Repairs or Replacement in Fayetteville, Arkansas
GM Systems is the best roofing contractor in Fayetteville, AR because our highly skilled professionals always use high-quality roofing materials and perform meticulous workmanship when working on roofs of all shapes and sizes. In addition, we have a storm mitigation expert on staff who can assist you in getting the most out of your insurance settlement.
Should your commercial building take the brunt of a storm, you might require storm-damage roof replacement. GM Systems provides building restoration services such as roof replacement that is cost-effective and of quality construction. You can trust that your damaged commercial roof will be restored to its original condition.
Below are some of the Fayetteville, AR commercial roofing services we offer:
Fayetteville, AR Roofing Contractors You Can Always Count On
GM Systems Inc. has been in business for over 2 decades, providing unparalleled commercial roofing services to the Arkansas area. Because we are locals, we understand the importance of being friendly, honest, and reliable. Any and all Fayetteville, AR commercial storm damage roof repair needs, no matter how big or minor, can be handled by our team of experts. Get your roof inspected at no cost by calling us today!