Fayetteville, AR Commercial Roofing Systems
Take advantage of our in-depth understanding of Fayetteville, AR commercial roofing systems to help you select the approach that will provide the optimal solution for your requirements.  At GM Systems, we will perform a thorough assessment of the quality of your roof and provide you with different options, such as repair, and replacement. Call us today.
Fayetteville, AR Commercial Metal Roofing
Metal roofing is a good option for commercial buildings where price and durability are concerned. There is a wide array of metal roofing systems available on the market today. Popular metal commercial roofing materials include:
Corrugated galvanized steel
Aluminum, Zinc
Copper
Stainless steel
Aluminum
Metal roofing is stronger, more durable, and more fire-resistant than many other solutions. If you need to replace your commercial roof, give us a call!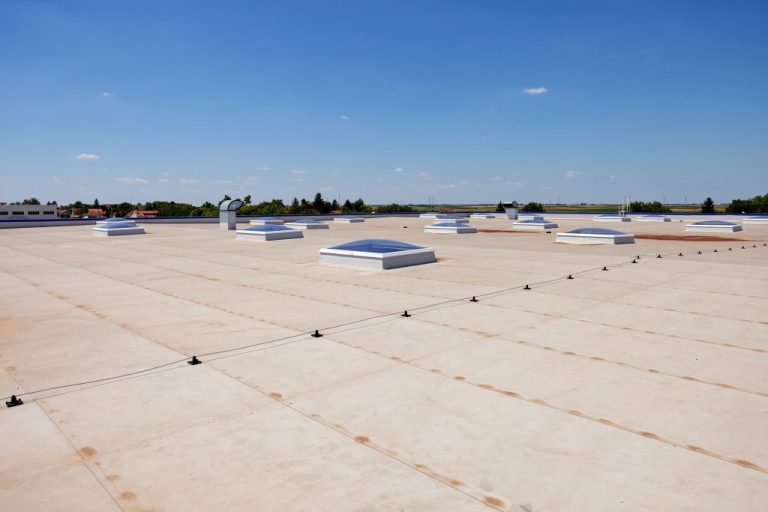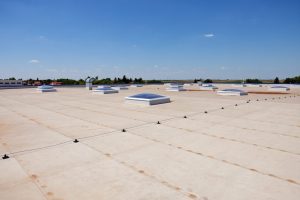 Fayetteville Commercial Flat Roofing
With our many decades of experience, GM Systems can provide you with high-quality craftsmanship for the installation of any flat roof. For your flat roofing needs, we have a wide variety of materials, including but not limited to built-up roofing (BUR), roof coatings, foam, thermoplastic single-ply membranes, and modified bitumen. Choose GM Systems Roofing as your flat roofing contractor if you want your commercial roofing system to work exceptionally well, rather than settling for an installation of merely adequate quality executed by an inadequate roofer.
Fayetteville EPDM Roofing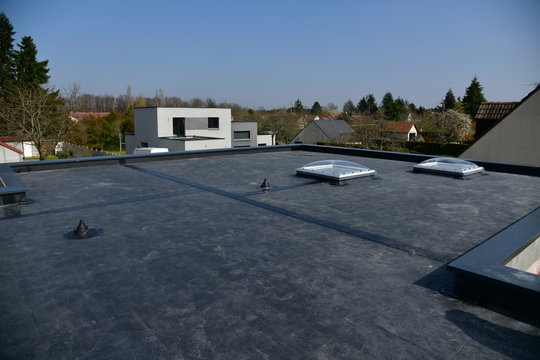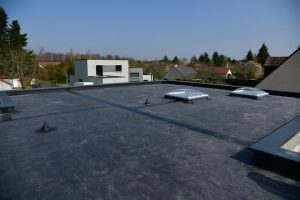 It is common knowledge that the EPDM roofing material is exceptionally resilient even in the face of severe climatic conditions such as snow, ice, hail, and wind. Damage can occur, however, if the material is left in contact with stagnant water for a lengthy period of time. Because of this, before installing an EPDM roof, it is strongly recommended that you make certain your roof has adequate drainage. On flat roofs or roofs with no slope or pitch, you can limit the amount of standing water with the help of a roof squeegee. And in order to hasten the process of water evaporation, it is recommended to keep neighboring tree limbs trimmed in order to allow the sun's ultraviolet rays to dry the roof; doing so will improve and extend the EPDM roof's longevity.
Fayetteville PVC Roofing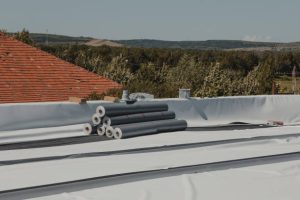 When running a business, the building needs to be maintained regularly. If you rent your business space, the building owner is likely responsible for maintenance. If you own the building, however, you will be in charge of roof maintenance. Thanks to improvements in technology, we now have more options for roofing materials, which means that roofs last longer than they ever have. PVC roofing is one such thing. PVC is a type of plastic made from chlorine and ethylene. It is known for being both cheap and strong.
At GM Systems, our roofers focus on commercial roofing projects, and we are seeing a big rise in the number of PVC roofs that are being put on. PVC roof installation has a number of benefits, from saving money to making the roof last longer.
Contact Us For Your Fayetteville, AR Commercial Roofing Systems
To find out if EPDM roofing, PVC & TPO roofing, built-up roofing, modified bitumen roofing, or fluid-applied roofing is the right choice for you, give us a call right away.