Protect Your Business With GM Systems Inc.: Expert Commercial Roof Repair in Wichita, KS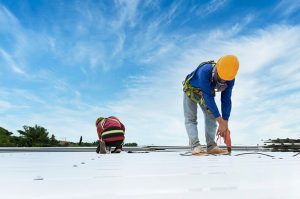 You should expect your roof to take a beating from severe weather conditions all year, shortening its lifespan and increasing the likelihood of roof repairs. It's important to get your roof fixed as soon as you notice damage from extreme weather, so if you live in or around Wichita, KS, GM Systems Inc. is a great choice for Wichita KS commercial roof repairs. The inspection service is free of charge, so schedule yours now!
In Wichita KS, a commercial roof that isn't regularly maintained can quickly deteriorate, causing major problems for any building it covers. Reproducing a leaking roof as soon as possible is crucial to prevent further damage. Unfortunately, many homeowners wait until it is too late to take action in such a situation.
Call us immediately if you suspect you need commercial roofing repairs in Wichita, KS. Our skilled roofers can assist you if your roof leaks or needs replacement. Call us today for a free consultation and learn more about our exceptional commercial roofing services. We're here to assist you in maintaining a quality business.
THE ROOFING SERVICES WE OFFER IN WICHITA, KANSAS
Trusted Choice For Full-Service Commercial Roof Repair in Wichita, KS
GM Systems Inc. is a locally owned and operated full-service commercial roof repair company in Wichita, KS. These are some of the things we're working on:
Copper roofs

Faux roofs

Flat roofs

Metal roofs

Slate roofs
Our roofers are here to help you identify the style of your roof if you are unclear. We examine and provide estimates for commercial roofing in Wichita, KS at no cost to you.
Extend the Life of Your Roof With GM Systems Inc.: Expert Commercial Roof Maintenance in Wichita, KS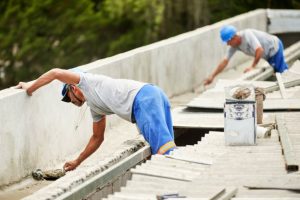 Your roof will start degrading the moment it is put in place. Your roof's lifespan is impacted by environmental factors, accidental damage, and foot traffic on the rooftop. Preventative maintenance can help extend the roof's useful life and save you money.
Wichita, KS is home to GM Systems Inc., a commercial roofing maintenance company that takes great pride in the new roofs it installs and the maintenance it provides for its client's industrial, commercial, and manufacturing properties. Do you want to schedule Wichita commercial roof maintenance? Contact us right now.